History isn't static, so why should the telling of it be?
The Max Planck Society, ranked the second leading research organization worldwide according to Thomson Reuters-Science Watch, approached us to visualize their extensive research on the history of innovations and how they spread. History isn't static - a history book will be outdated in a matter of years, so we created a platform that handles this constantly changing landscape. Editors can annotate text throughout the platform with interactive maps that are generated with the dataset and dynamically respond as the reader navigates an article with the information relevant to that text. When the dataset is updated, all of these linked articles and maps will synchronistically contain the most current data.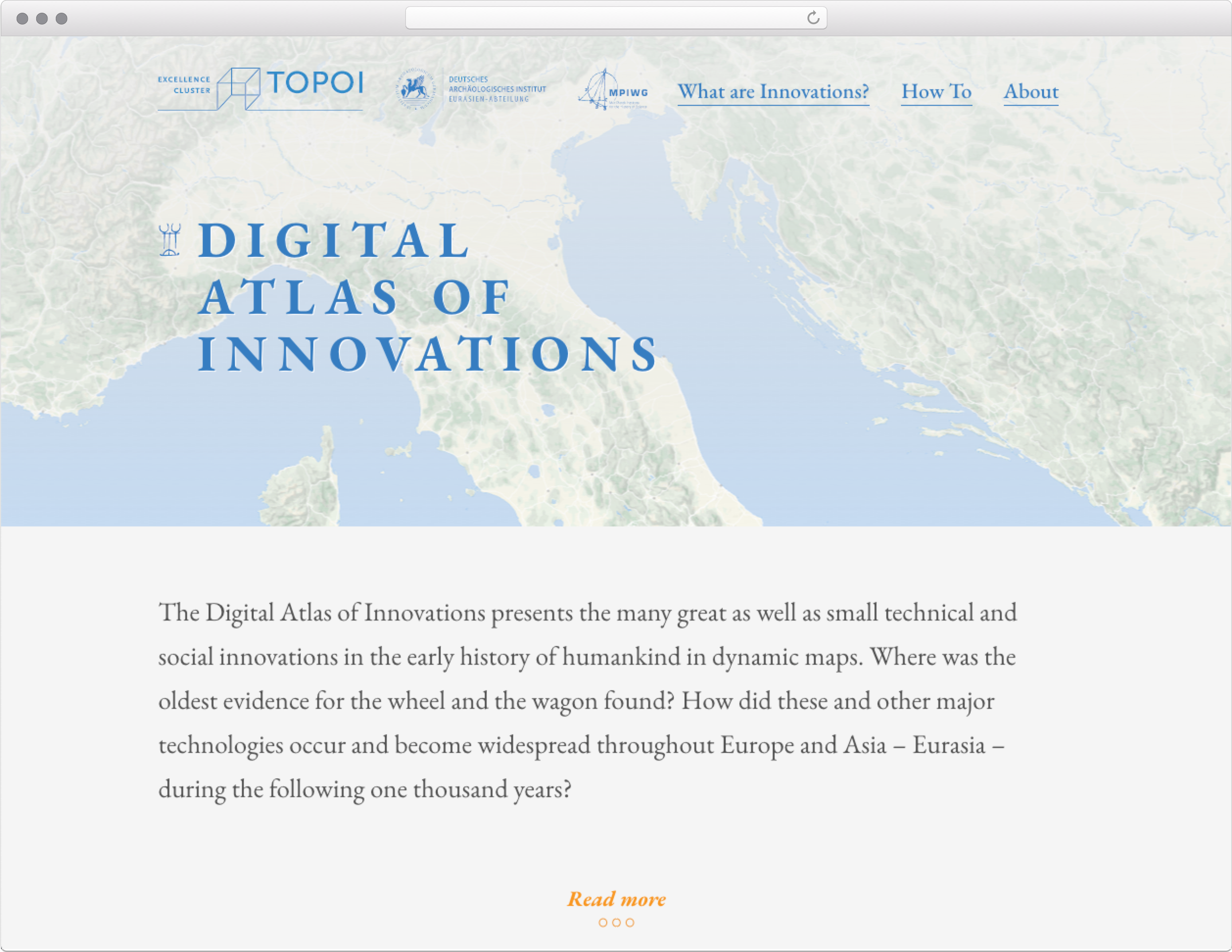 Landing page – The Digital Atlas of Innovations is not merely a compilation of maps that already exist, but instead a living database in which evidence for innovations is gathered and critically evaluated.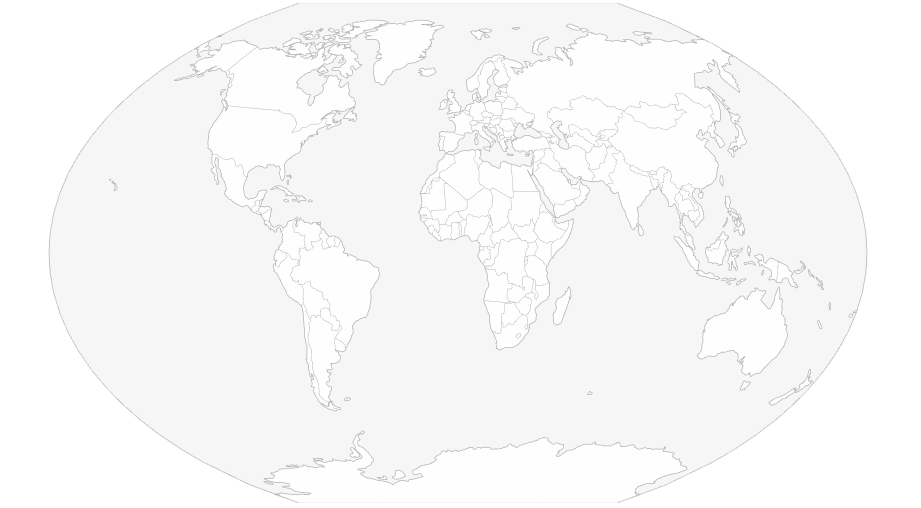 How potery spread across the world over time.
Animated view of the specific filters. The filters allow a comparison of the data.
Idea: Sven Hansen
Research Group: Svend Hansen, Jürgen Renn, Florian Klimscha, Jochen Büttner, Barbara Helwing, Gerd Grasshof, Matthias Schemmel, Matteo Valleriani