Capturing and visu­al­izing the global response to the London 2012 Olympic Games.
For the Cultural Olympiad of the 2012 London Olympic Games, Studio NAND created emoto, a dual-part project consisting of both an online visualization and a physical installation that captured the collective response to the London 2012 Olympic Games.
Millions of Tweets concerning the Olympics were gathered to determine the collective sentiment on individual topics such as events, players, and teams.
Real-Time Online Visualization
In the online visu­al­iza­tion, we have created two different perspect­ives onto the data. Using a combin­a­tion of two inter­active views, users were able to explore the ebbs and flows of discus­sions online.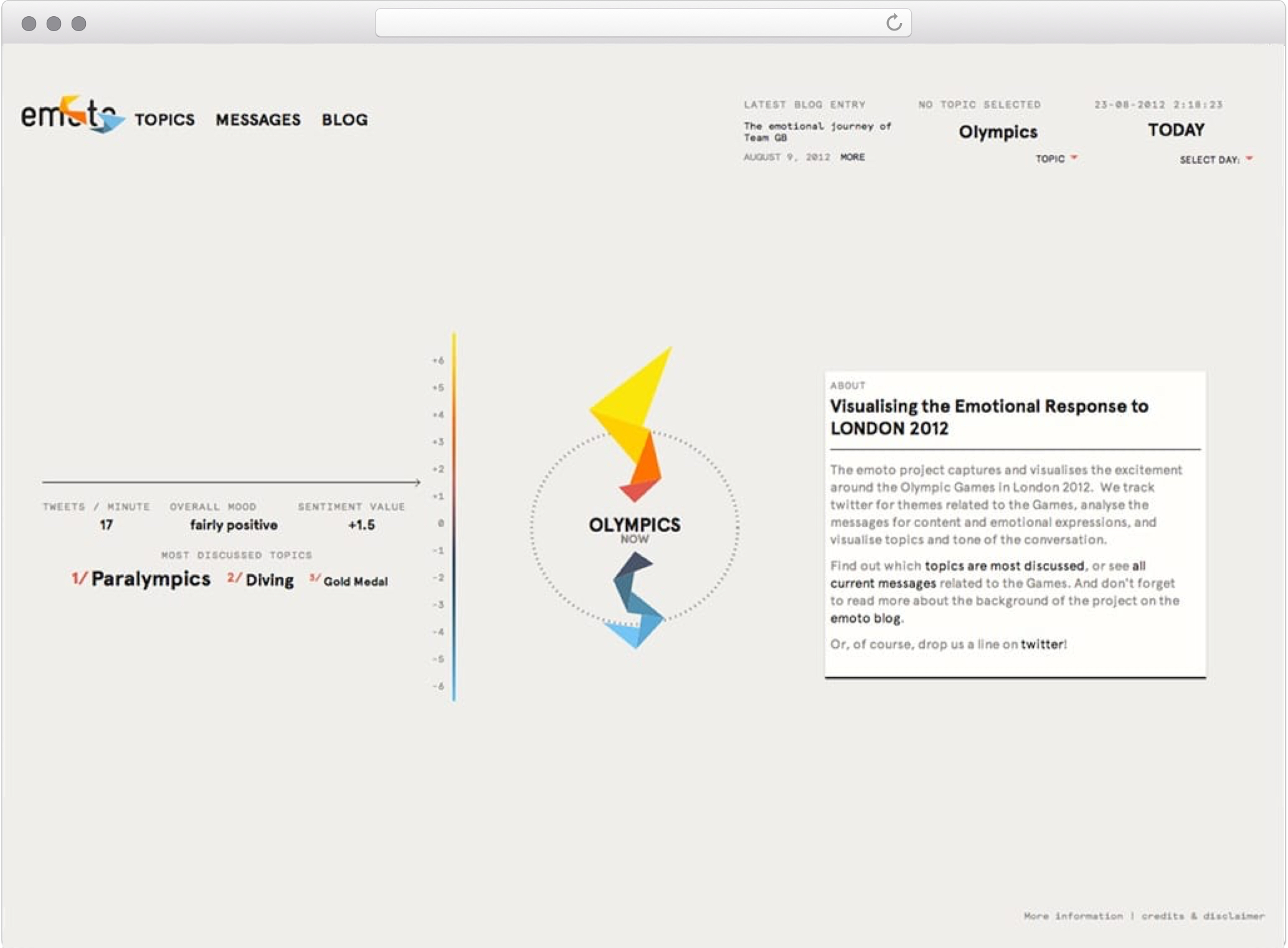 Landing page of the online visualization
The Topics View, focused on commu­nic­ating how much positive or negative atten­tion each event, athlete or social topic was gener­ating at each moment and over time. The anec­dotal and ephem­eral was seen in the Message Stream View which showed Tweets in real-time as they were posted around the world.
Physical Installation
The information collected in the online component created an extensive profile of the games which was documented in an interactive installation at the WE PLAY closing exhib­i­tion. Visitors could navigate a generative physical sculpture representing all responses over time with overlayed information from posted Tweets.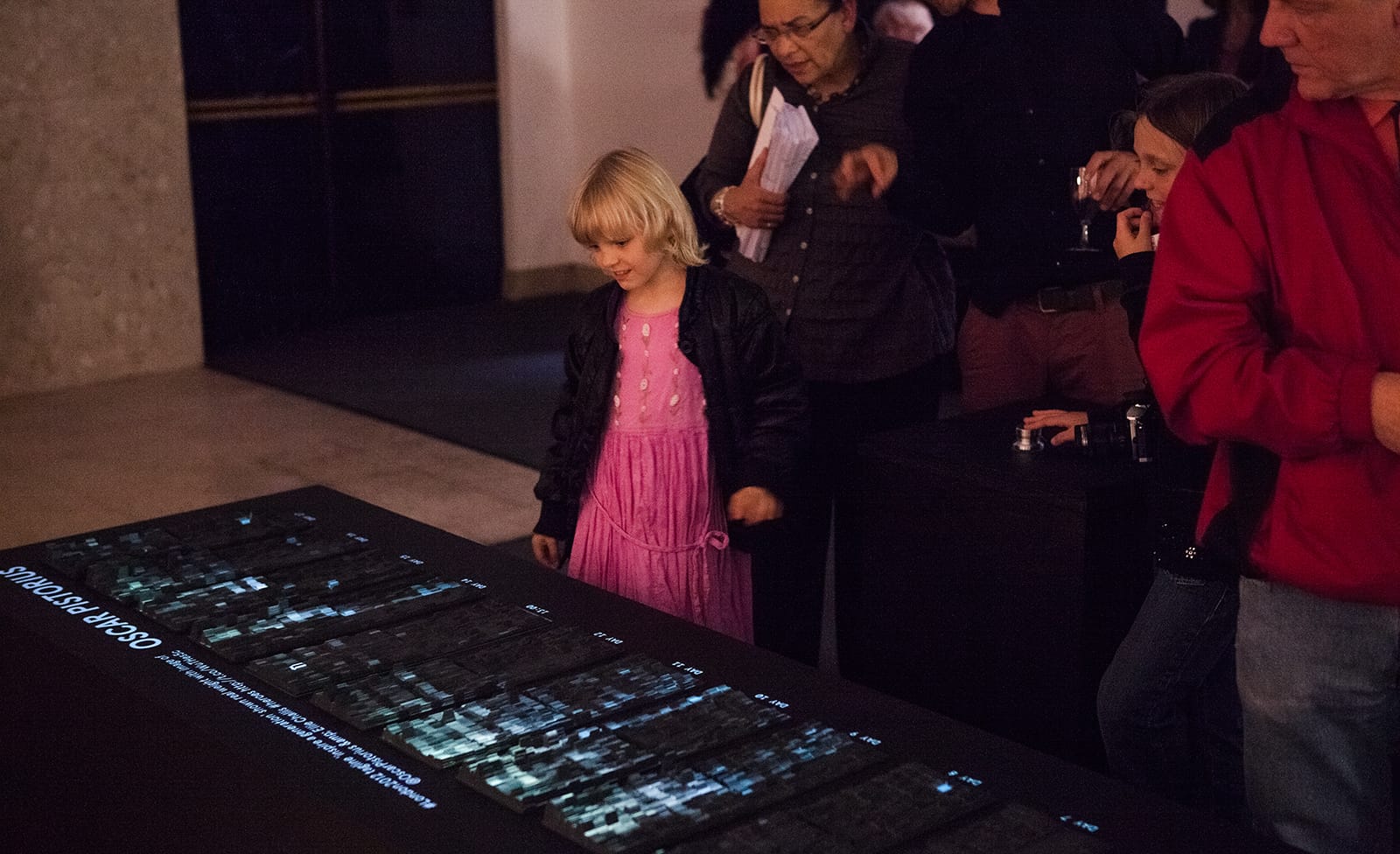 Landing page of the online visualization showing aggregated statistics of Twitter activity.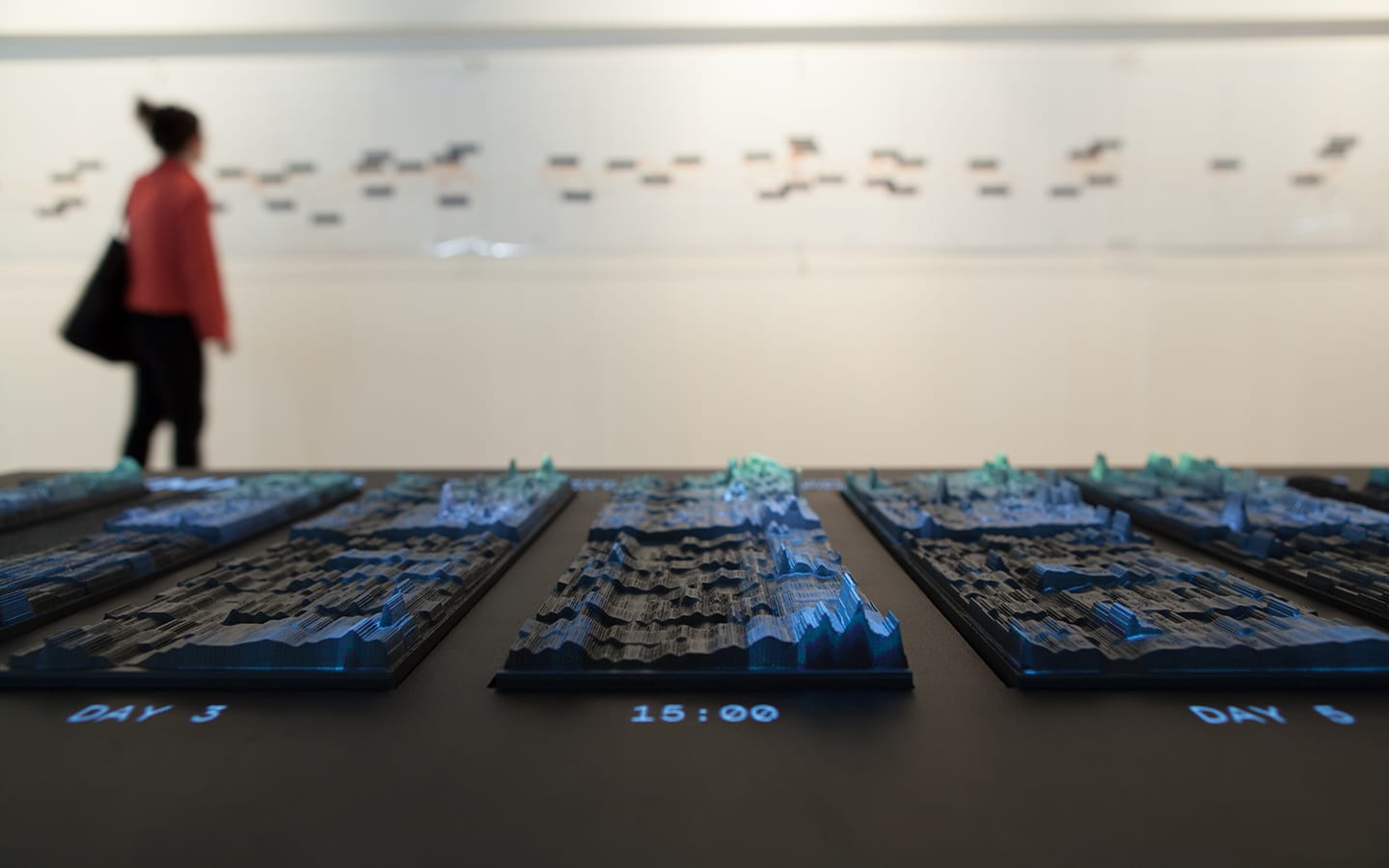 Topic view, showing the most discussed topics on the first day of the Games.
Created by Drew Hemment, Moritz Stefaner, Studio NAND
A FutureEverything project with MIT SENSEable City Lab for the Cultural Olympiad programme and London 2012 Festival.
Supported by Lexalytics Co-sponsored by GE and funded by Arts Council England and WE PLAY/Legacy Trust UK