Building visual tools to manage Germany's rail network and its hundreds of thousands of daily passengers.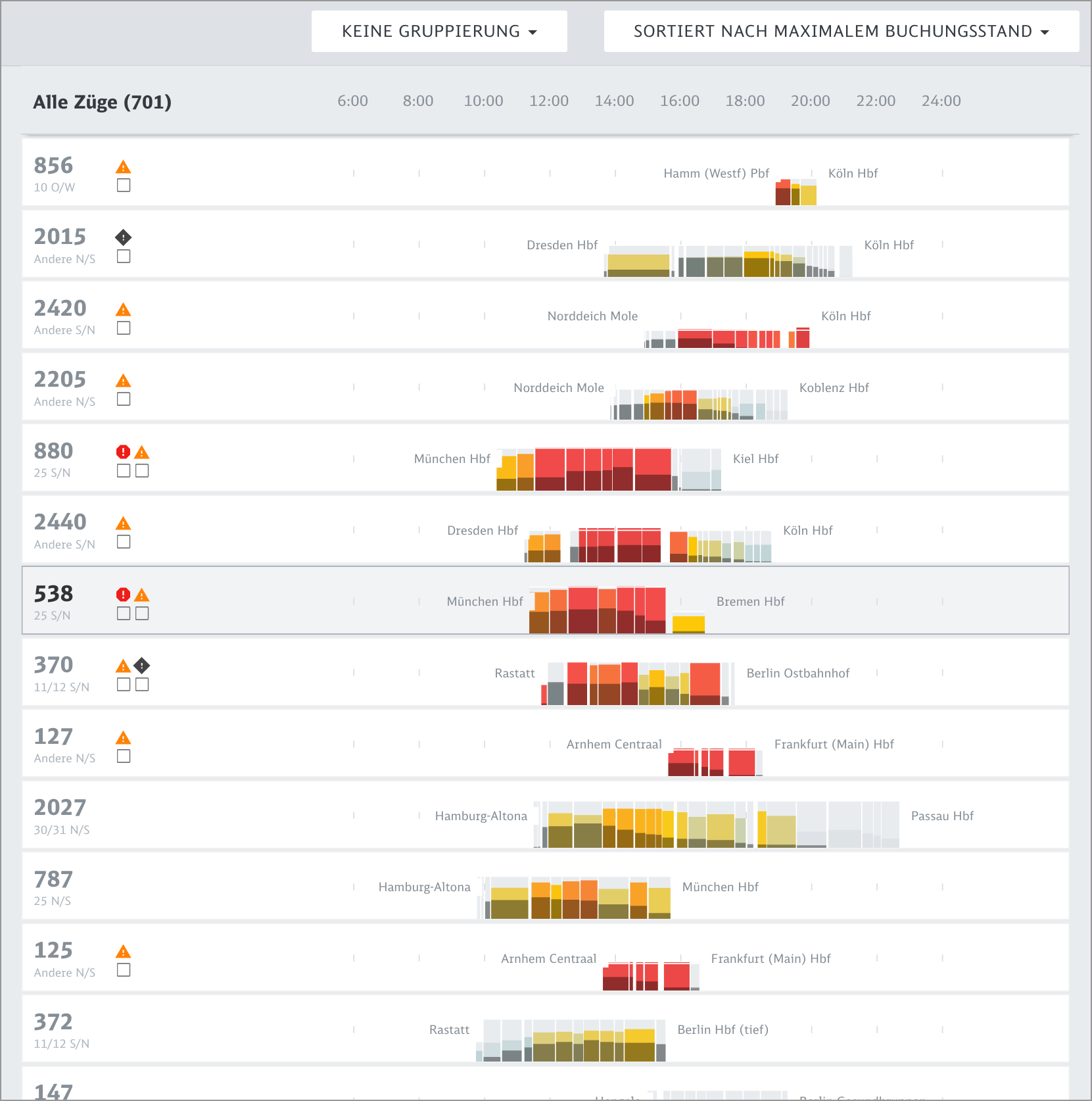 Visualizing estimated loads along corridors by the hour (obfuscated data).
Together with Moritz Stefaner and Christian Laesser, Studio NAND created several powerful tools and highly optimized data visualizations for Deutsche Bahn, which are used in production every day to make critical decisions.
Peak Spotting uses load and capacity prediction data of Deutsche Bahn's entire network based on machine learning algorithms. It makes these millions of data points instantly available to yield and traffic managers who look up to 100 days into the future to coordinate trains, optimize price management and provide better service to passengers.
"

When I first saw the visualizations, it almost had me in tears. I was finally seeing what was happening

"
An anonymous team member
To make data truly actionable, Peak Spotting integrates highly customized visualizations with task management and collaboration tools.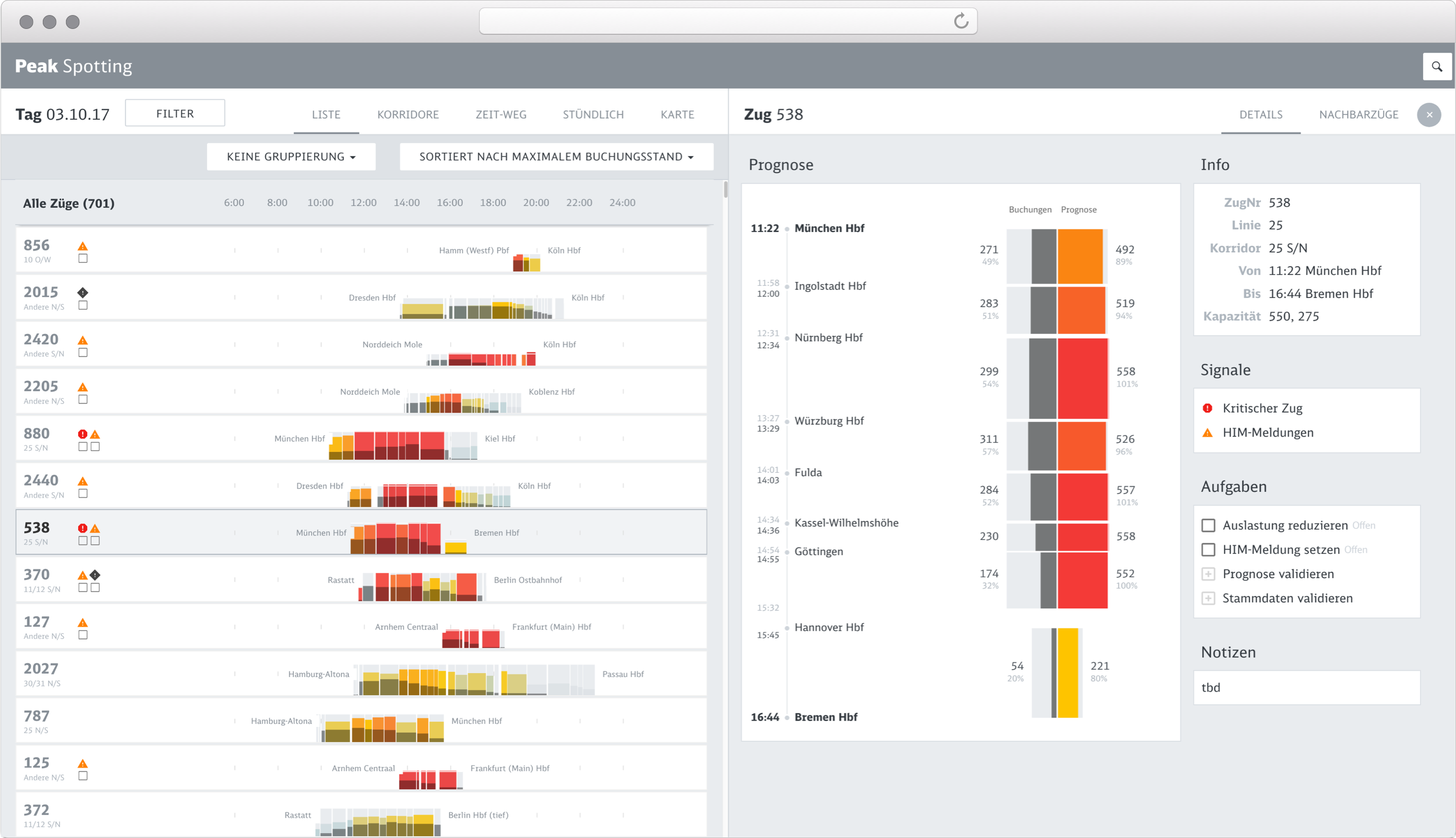 The full application from the timeline macro view on the left to the detailed train-level information on the right (obfuscated data).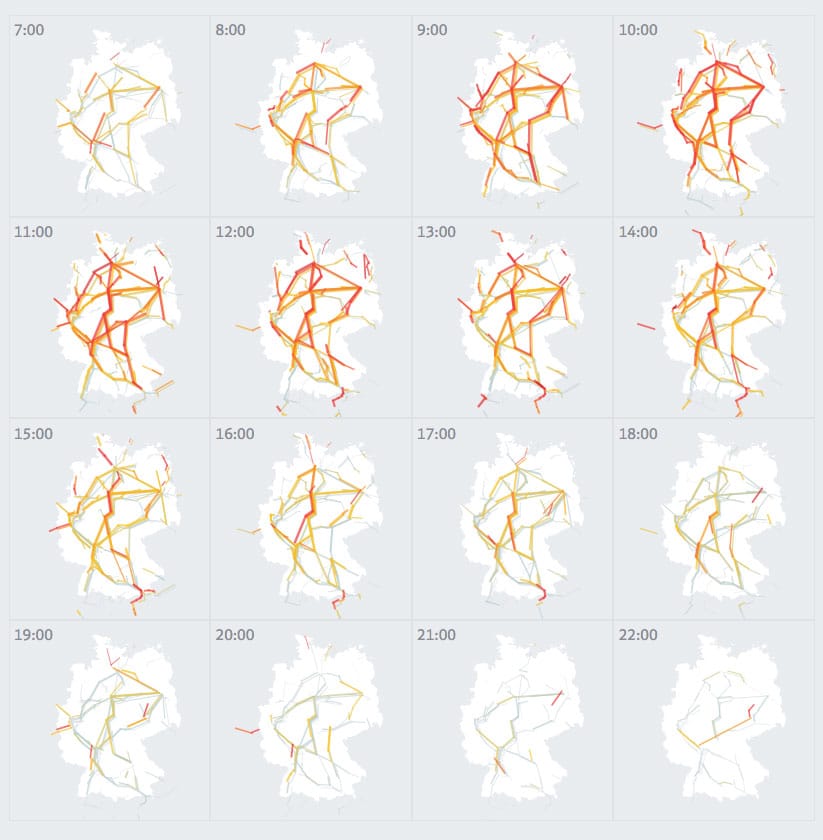 Maps of individual corridors allow spotting estimated loads along parallel paths (obfuscated data).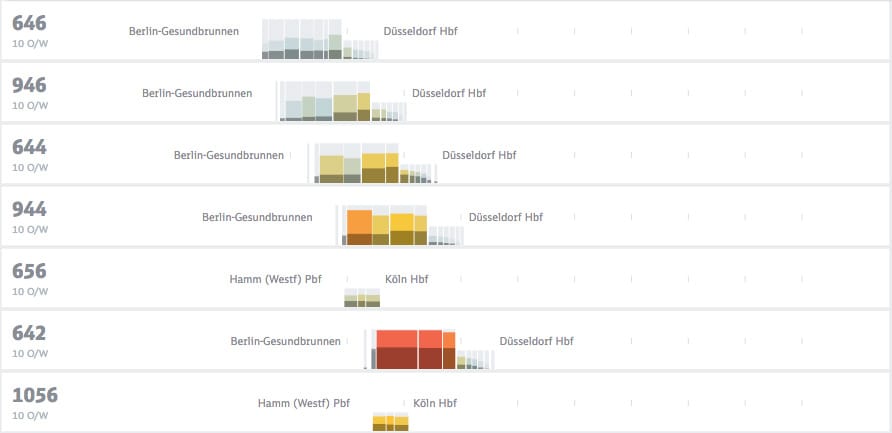 Sophisticated lists, which can be sorted and grouped based on many criteria, allow rapid drilldown to individual trains (obfuscated data).
Application Screencast
In collaboration with Christian Au (Deutsche Bahn), Moritz Stefaner, Christian Laesser, Kevin Wang (Deutsche Bahn)